Store
Gritsy Homebass Anniversary Shirt!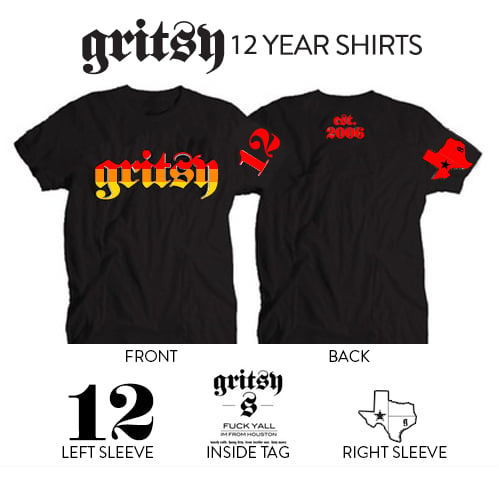 $

35.00
This year we're also offering the OG in a limited edition colorway for Gritsy 12 Year Anniversary! Black shirt with a tricolor Gritsy logo on front, 12 in red on the left sleeve, Texas in red on the right sleeve, est. 2006 in red on the back, and a special message inside!
USE CODE "12YEAR" TO PAY NO SHIPPING & TO PICK YOUR ORDER UP @ THE DOOR ON SATURDAY, JULY 28TH!
SHIPPED ORDERS WILL GO OUT ON WEDNESDAY, AUGUST 1ST!